Adventure
Posted

by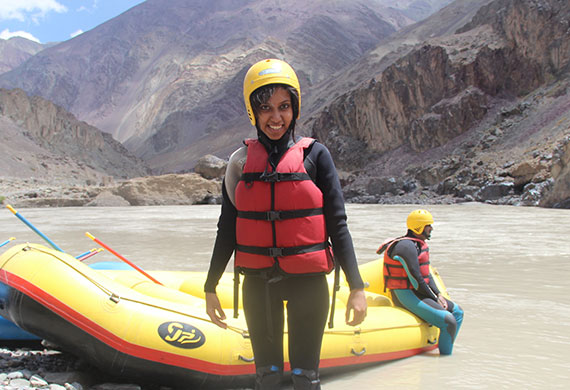 Whitewater rafting
White river rafting is popular here. The Indus river, with its gentle force, beautiful canyons and rapids offer perfect condition for some frolicking in the water. The route depends on the level guests are willing to embark on. The Indus in Ladakh offers Level I to III.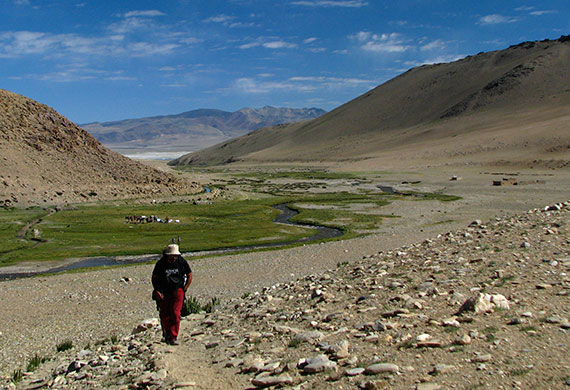 Hiking
There are also hiking trails around the village that is suitable for beginners who wish to take in the beautiful landscapes that Tingmosgang village has to offer.
Baby trek routes are found between Tingmosgang & Hemisshukpachan village.  It is a unique trek route which is convenient for all types of tourists, best for the beginners, youth as well as for the elderly tourist. The route is dotted with naturally colourful rocks, meditation caves & wild animals. Another trekking route in the vicinity includes the trekking route from Tia to Pachathang.
Mountain biking
Much loved by adventurous tourists, mountain biking is made possible by the bare mountains and meandering hillocks of Ladakh that is suitable for cycling. High-end mountain bikes are available from Namra hotel for those who want to pedal their way through bumps and breeze.
Ice hockey
Ladakh is the home of India's ice hockey. From December to March, Ladakhis of all age plays ice hockey against the stunning backdrop of Himalayan mountains. Ladakhi Winter Sport Club was founded in 1980 which catapulted the passion for ice hockey. In recent years, the players have gone on to play matches with the national and international team. The Indian army stationed in the Ladakh are given time off to hone their ice hockey skills. The outdoor rinks provide the much-needed entertainment in the winter. Tourists who want to experience Ladakh at its quietest in Winter can join the Ladakhi for some frolicking on the natural ice sheet.